April 29: Communication Workshop
A MarriageToday Workshop on the Heart of Communication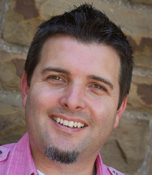 Dr. Jeremy Lelek, Ph.D.
President of Association of Biblical Counselors and Metroplex Christian Counseling
Communication problems are often some of the most challenging issues in marriage. In this MarriageToday Workshop by Dr. Jeremy Lelek couples will gain a practical understanding of biblical communication and the transformation it can bring.
Workshop Highlights
+ How to honor Christ while communicating to your spouse
+ How to listen and understand your spouse effectively<
+ How heart transformation is a key to better communication
+ Practical tools and resources that will sharpen communication skills no matter the subject matter
+ Tour the brand new, MarriageToday Training Center and offices
...and more!
Date & Location
Date: Tuesday, April 29, 7:00-9:00pm
Location: We are located in the beautiful Southlake Town Square – perfect for convenient dinner plans before the workshop.
MarriageToday Training Center
115 Grand Ave. Ste 213
Southlake, TX 76092
(972) 953-0500
Click Here to Register